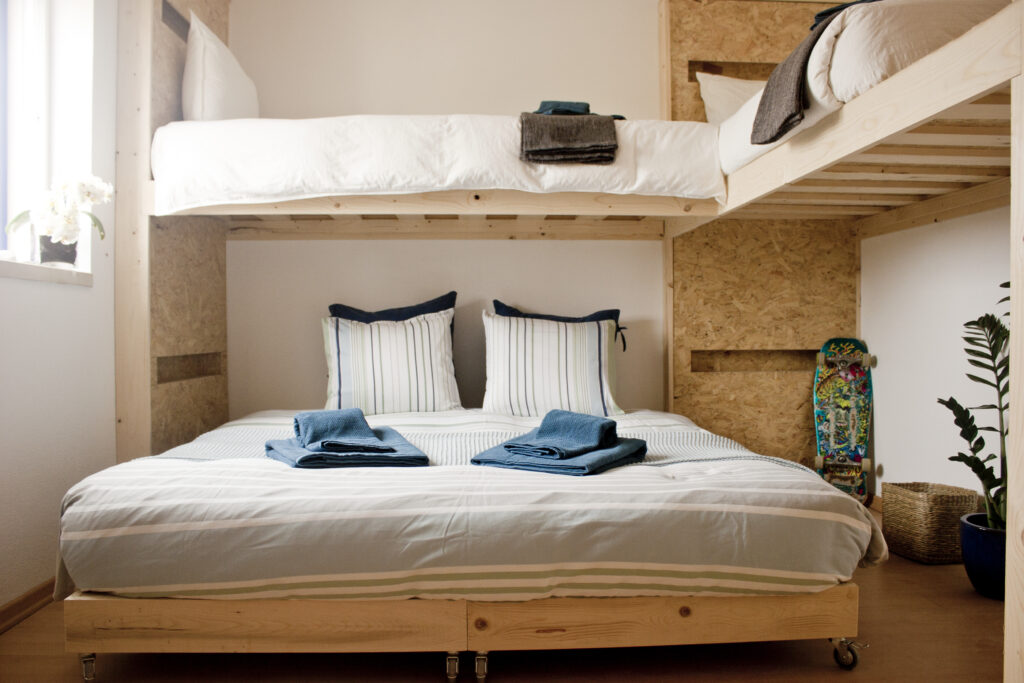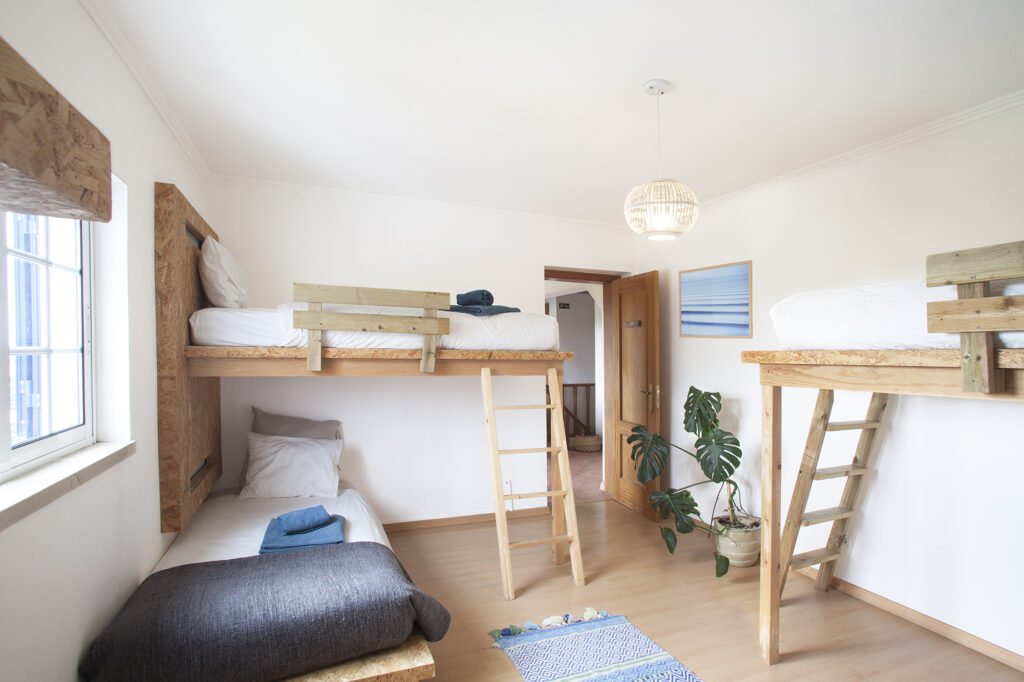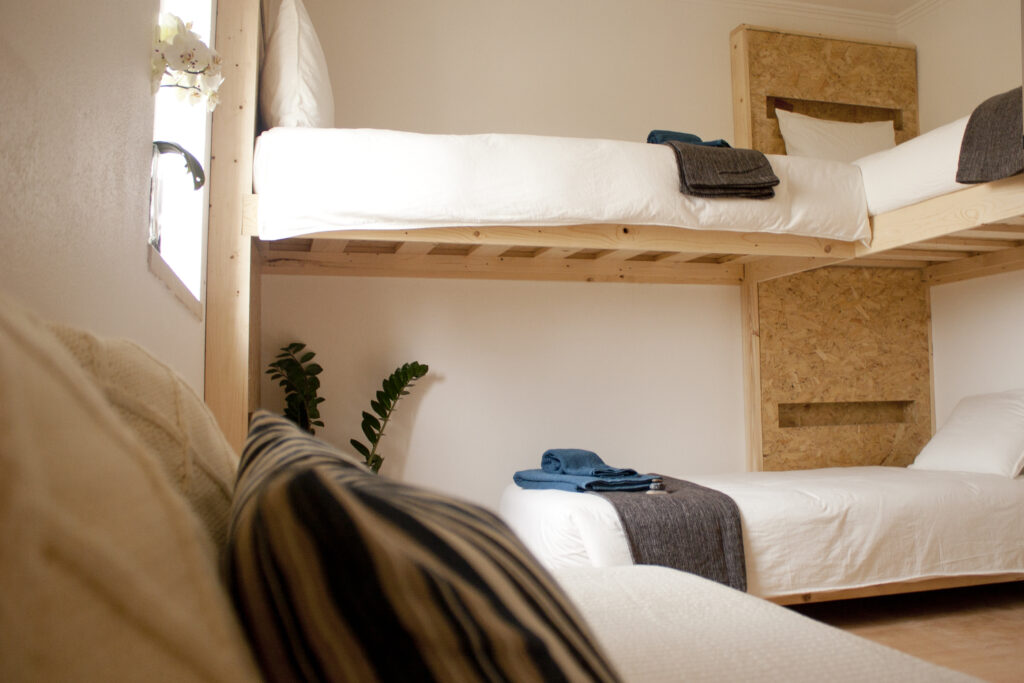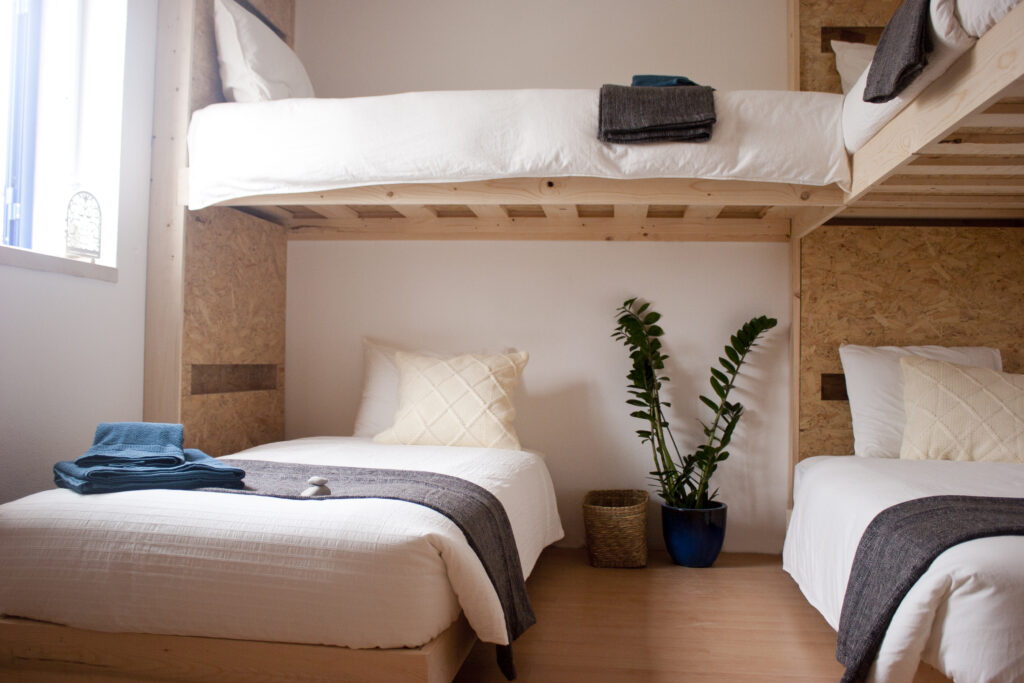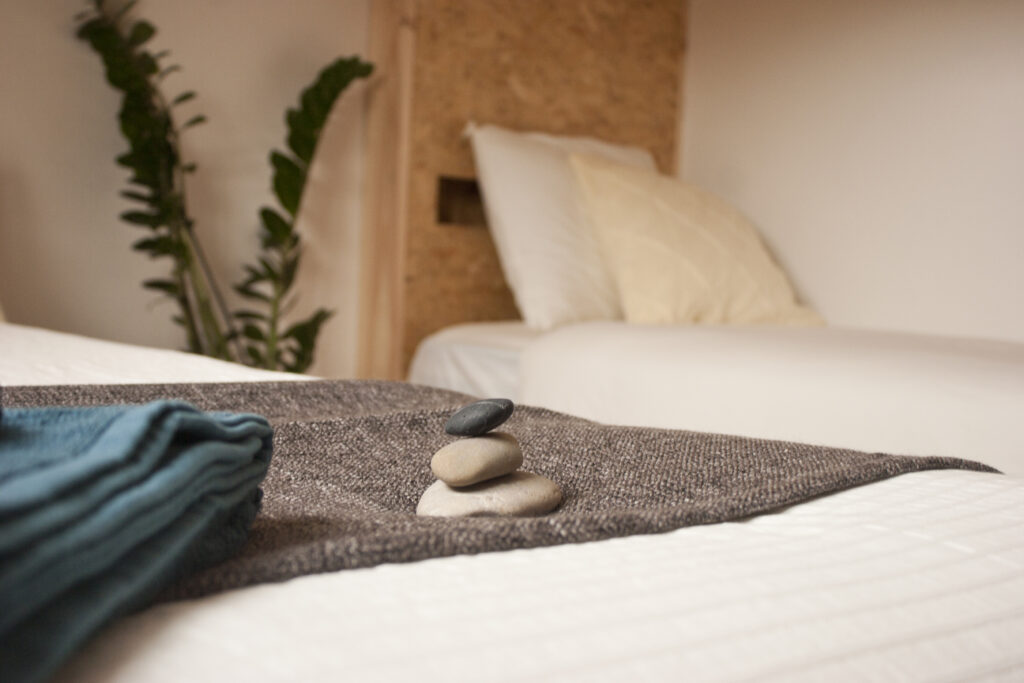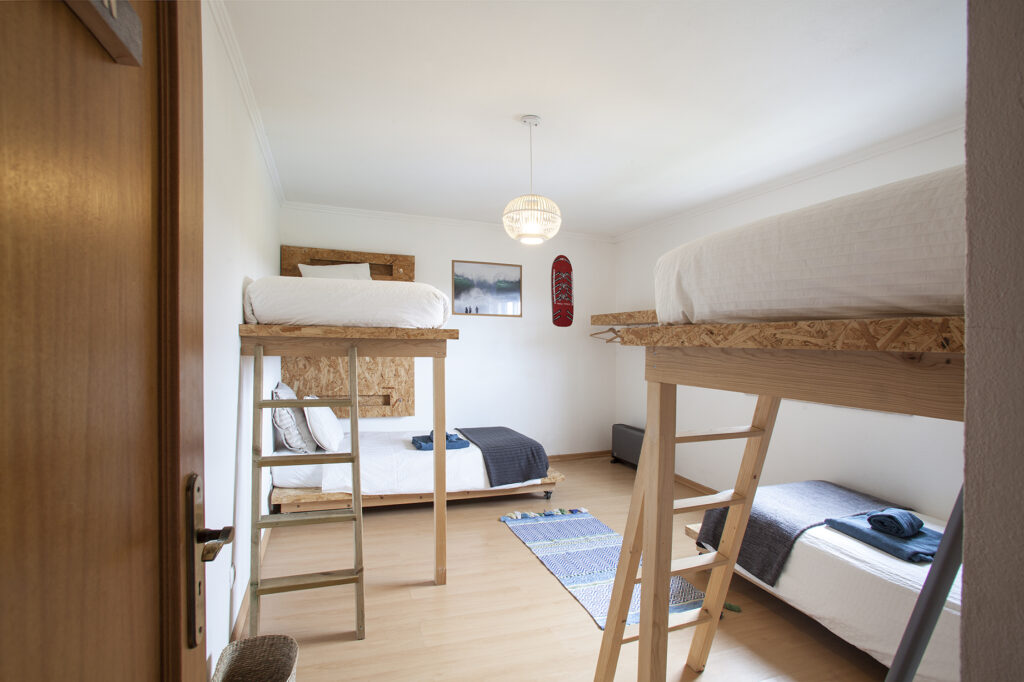 Our accommodation sleeps 10 people in 4 dorm rooms with individual beds, however, if you're coming as a couple/family, we have the possibility to adapt the rooms accordingly. Contact us directly for these options, so we can find the solution that fits your needs and wishes best.
All the bedrooms are located on the first floor, as well as two bathrooms with showers and a living room area with a fireplace overlooking the backyard.
On the ground floor, you will find a fully equipped common kitchen, a spacious and bright multifunction space, and a dining area.